Discover how to decorate the walls of children's bedrooms that share two children.
Today I show you some wall decorations for siblings that you can achieve with vinyls for children.
And you will also get a luxury result!
Decorating the wall of a brothers room with vinilos Vinylvip has advantages:
Children's  vinyls will not occupy you any space. But they will give a nice look to your environment.
Most of the time in a room with two cribs or two beds, you have less space for your decorative details, so decide because the walls have few pictures or other objects at risk of falling, is a good option also in these cases .
You can create spectacular decorations on the wall of the children's play area.
Beautiful details that adorn, without needing to over saturate your space (That how much you like to see in order and with a cozy feeling). The best if you flee from the gaudy colorful is to opt for natural tones, stones, gray, white, brown … Using soft and neutral tones that complement each other is the simplest to achieve a beautiful wall.
This option is very good for decorating a room shared by two brothers of different gender, boy and girl. No need for pink decorations for the girl and blue for the child.
What do you think of this proposal for a children's room with two brothers?
It is ideal for a room of a newborn girl and a child of about 2 years.
Decorate the children's shared room in only two colors.
It will come more, sure! Whatever you do you will end up collecting all the colors of the whole world inside a children's room. Your aunt, the hairdresser or the neighbor of the fifth will drop your gift in full color. (Let's hope it's not a giant teddy that you can not put in a drawer)
Or opt for two that never fail, such as white and beige … A perfect combination to create cozy and relaxed children's environments. And to give contrast, if it is what you are looking for, a touch of your favorite vibrant color. This will give you freshness if you are looking for wall sticker removing tips from internetdict.com!
Play with different heights.
The cool thing about these children's vinyl designs is that you can create endless children's decorations for siblings' wall.
Decorative combinations that will depend on your measurements, space, children's sex and age. It is wonderful to create a diagonal . You do not have to put everything to a level, depending on the distribution of your furniture and the situation of your door, you can achieve an impressive effect, I assure you.
And the sets are expandable! That you never know
The walls of nursery rooms are not the most dirty in a house, so who knows … if you expand the family … You will have children's vinyl for years.
Decorate the corner of the children's bedroom.
And if you need it … why not create a continuity in your corner of the child's wall?
It is not essential, decide to place children's vinyl on one wall or another. (I know sometimes this worries you). You can do it in both creating a very special and cozy decorative effect on the bed or a crib.
A wall decoration with vinyl childrens girl and child newborn
And for when the two brothers need their space in the children's bedroom but share everything…
Create subtle separations on the bedroom wall of a boy and a girl
You can help with wallpaper that combines color or a geometric element you like.And do not make a "batiburrllo" you can create a decorative nexus common throughout the space through the colors or the set with children's vinyls. With this you manage to give continuity and a greater sense of amplitude.
Or this another option, ideal for decorating a single wall in a room for two girls. And it's not pink or mauve! This option is great, especially for the back wall and if you go in front The result will be spectacular from the moment you are at the door to the girls' room.
Choosing a mural can also be an alternative if you have enough space and if your wall is in volute and without imperfections. It has a bit more work if you plan to put it on yourself but this design of Vinilvip left us of cinema.
Decorate the wall on the furniture. It is a great decorative resource.
You do not have to occupy all the space, without leaving one free. So that everything that you have looks, you must respect empty surfaces. You can place a dresser between the two beds and decorate it, for example. Thus you create a division of spaces. And in addition you manage to keep the area of ​​the beds clear (in case the children opt for garish colors on the sheets and duvets) and overload you too.
Or choose decorations for the wall, as head of children's beds, a classic.
Every bed and atmosphere with its own personality. But look here you also have a common link. At least the textiles are with the same print, even if they change color.
The truth is you have thousands of options to get the most out of decorating your walls.It is to have clear the style you like, the measures, the distribution you have and the ages of the children who share the room. Everything is important to create wall decorations for siblings that impress and make you feel good.
All vinyl designs for children that you have seen are designed by Vinilvip and you find them in the online store: If you are looking for a decoration for babies and if it is for older, vinyl for children.
Gallery
Toddler And Preschooler Sharing A Room, Tags
Source: hug-fu.com
Khloe Kardashian throws extravagant, totally pink baby …
Source: www.today.com
Ocean Life Felt Pencil Toppers
Source: tangarangblog.blogspot.com
56+ Stunning Yet Simple DIY Photo Booth Backdrop Ideas
Source: www.photogbooth.com
65 Adorable Sibling Costumes that Might Make Your Kids Get …
Source: www.mommyshorts.com
DIY Fake Fireplace
Source: www.youtube.com
Loops n knots Rakhi for Kids with Fruit & Nut Chocolate …
Source: loopsnknots.in
Another Phrase For Action Plan
Source: www.yyshtools.com
10 Ways to Achieve a Gender Neutral Kid's Room
Source: freshome.com
Happy Thanksgiving Sign Clip Art – Happy Easter …
Source: happy-thanksgiving.org
Oil on Canvas Reproduction of Sir Anthony van Dyck …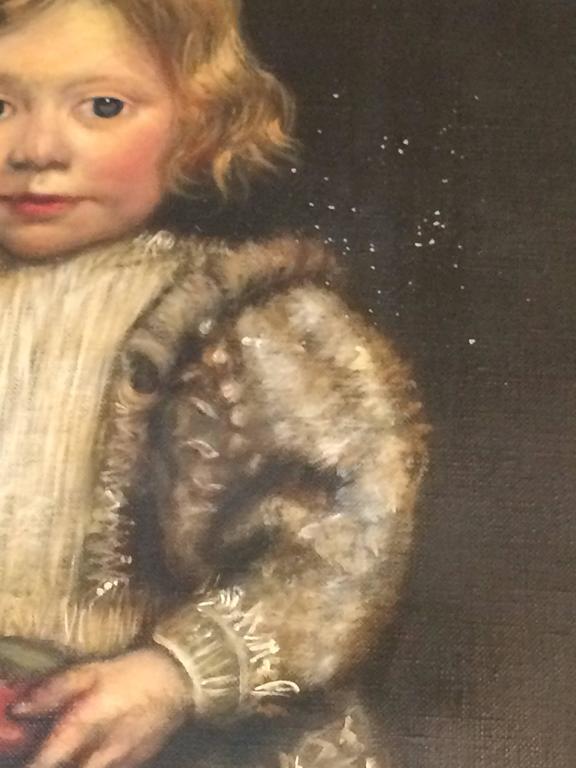 Source: www.1stdibs.com
Closed For Thanksgiving Sign Templates – Happy Easter …
Source: happy-thanksgiving.org
Black canvas with funny sisters quote / by heartofacanvas …
Source: picmia.com
Love Definition With Images
Source: thewowstyle.com
Silhouette Design Store
Source: www.silhouettedesignstore.com
Closed Printable Signs for Thanksgiving – Happy Easter …
Source: happy-thanksgiving.org
Thanksgiving Dinner Sign Up Sheet Templates – Happy Easter …
Source: happy-thanksgiving.org
Silhouette Design Store
Source: www.silhouettedesignstore.com
Printable Thanksgiving Potluck Sign Up Sheets – Happy …
Source: happy-thanksgiving.org
Toddler And Preschooler Sharing A Room, Tags
Source: hug-fu.com