Don't know how to use stickers on your home decor? So You See These Amazing Tips!
The stickers have been used a lot by those looking to change your decor quickly without problems with labor and spending little. However, to maintain the elegance you need to consider a few points as the origin of the product, the location of the application, among others. Not to make a mistake in choosing the best adhesive, split up some valuable tips.
-Tile Stickers (Stickers on your Home Decor)
The tile adhesive is ideal for environments such as the kitchen, bathroom and toilet. They are easy to apply and come with an extra protection, which facilitates cleaning and increases durability. They are available in several color options, patterns and models and have a natural effect, getting very similar to real tiles.
After application, the tip is to avoid cooking on site for at least 12 hours, since the fat and the steam can damage the product.
-Wall Stickers (Stickers on your Home Decor)
The wall stickers are used to give more style and create a focus of attention in a specific location. They are simple to apply and have affordable prices, may contain images, writings, geometric shapes and many other customizable styles.
Just stay tuned, measures to give a nice effect, often need to rely on larger sticker. Before you buy, measure the wall that will receive the application. In some cases, it is possible to order stickers with specific measures.
The parts can also be used in commercial locations such as convenience stores, and coffee shops. At home, you can use them in bedrooms, living rooms, balconies and corridors.
-Mobile Stickers (Stickers on your Home Decor)
Another very nice use of the stickers is to renew the furniture of your home. Nowadays, there are several options of stickers to cover the MDF as vinyls and self-adhesive laminate.
You can use them to coat closet doors (or other MDF furniture, for example), giving a remodeled wood, make new funds for cupboards and kitchen furniture, modify the drawers of dressers, and more.
Another option are the stickers to appliances, with them you can change the appearance of your fridge, microwave or dishwasher, for example. And when you get sick of this decoration, simply remove the stickers and ready-mobile or your appliance will continue intact.
Other tips for using stickers (Stickers on your Home Decor)
-Use phrases to customize the master bedroom or that special corner of the house. Invest in song lyrics that have a meaning for both, or poetry.
-Geometric prints are very high, it pays to include them in your decor
-Play with various applications and make a patchwork wall, just remember to match the colors with your decor
-In addition to vinyl stickers, adhesive options also exist in tissues that can be used for coating furniture or walls
-If you have a transparent box, dare on your bathroom decor and apply an adhesive different
-In the children's room or space of the house designed around them, use stickers with playful themes, such as super heroes, princesses and other favorite characters
-Wooden doors can also receive stickers and give a super modern decor your footprint
-Do not overdo it, fetch always harmony and balance, use white or neutral bases not to weigh in decorating
-Change whenever you get sick! Choose new stickers and apply in other parts of your house.
See a few more ideas on stickers for home decoration: Act-test-centers.
You saw how it is possible to transform any environment using only stickers? Have you ever thought about applying stickers on your decor? Tell us what you think of our tips!
Gallery
30 Best Wall decals For Your Home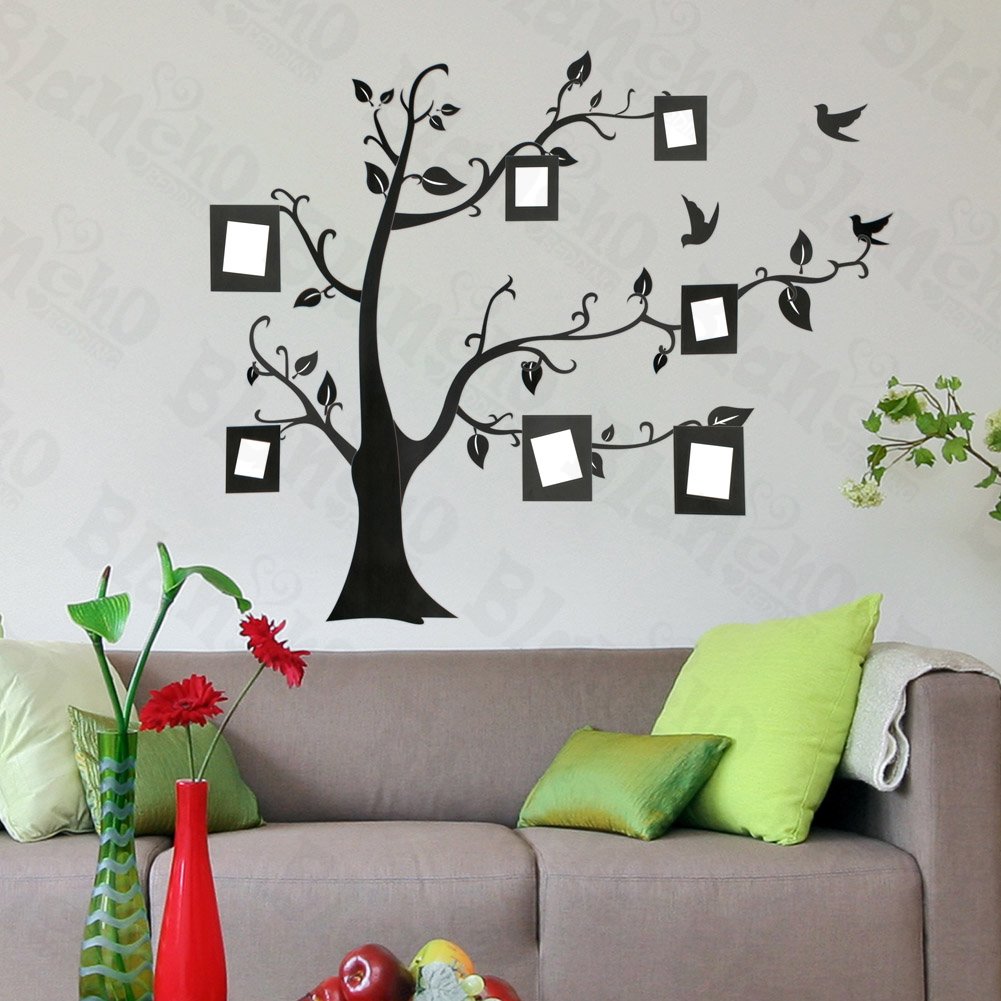 Source: thewowstyle.com
DIY Art Wall Decal Decor Room Sticker Bedroom Home Paper …
Source: www.ebay.com
3D Flower Home&Room Decor DIY Wall Sticker Removable …
Source: www.ebay.com
Tree Bird Removable Room Vinyl Decal Art Wall Home Decor …
Source: www.ebay.com
World Map Wall Art Vinyl Decal Stickers Home Decor …
Source: www.ebay.com
DIY Art Black Bamboo Quote Wall Stickers Decal Mural Wall …
Source: www.aliexpress.com
Ways to Decorate Your Laptop With Stickers : Crafts Around …
Source: www.youtube.com
Hot DIY Wall Art Decal Decoration Fashion Romantic Flower …
Source: www.aliexpress.com
3 Large Pcs Bamboo Removable Wall Art Stickers Vinyl Decal …
Source: www.ebay.com
Wall Stickers Home Decor Wall Sticker Tree Family Tree …
Source: www.aliexpress.com
Time Spent With Family Quote Wall Decoration Letters Vinyl …
Source: www.aliexpress.com
Wall Stickers Decal Peter Pan Fairy Vinyl Mural Home …
Source: www.ebay.com
New Removable Vinyl Art Wall Quote Kids Stickers Paper …
Source: www.ebay.com
Stickers Muraux Home Decor 'Welcome To Our Home' Text …
Source: www.aliexpress.com
Be Your Own Kind of Beautiful
Source: www.ebay.com
Cute Animal Live in Your Home DIY Wall Stickers/ Home …
Source: www.aliexpress.com
3D Large Size Round Dots Tree Wall Stickers Home Decor …
Source: www.aliexpress.com
7 Piece Hexagon Acrylic Mirror Wall Stickers DIY Art Wall …
Source: www.aliexpress.com
Hot DIY Wall Sticker Mural Art Feather Sticker home Decor …
Source: sites.google.com
Teamwork Letters Wall Sticker Removable Decal Vinyl …
Source: www.ebay.com