If you are going to stick long or large vinyls and you worry that they will stay straight.
Today I bring you step by step instructions from professionals. With Infographics!
Follow these tips and you will learn how to stick a vinyl 2 meters long and stay straight on the wall.
How to put long vinyls straight
The previous ones: Materials that you need for the assembly.
Do not leave anything. You need everything
– Get yourself with scissors, painter's tape, a meter and a spatula (any card is perfect)
Prepare your wall and vinyl before installing.
First of all and I will not get tired of repeating it is cleaning your wall. It's just like you do not look dirty. Remove any dirt that may be present with a cloth.
Alisa your decorative vinyl possible wrinkles that have accompanying papers. It is normal for these to appear if they have been rolled up. It's only air! Do not worry!Those  wrinkles sure are only in the papers that accompany the adhesive. Never on the same vinyl. That's how it should always be!
Preview your vinyl on the wall. Find a good place. Help yourself with small pieces of body tape to ensure the best place to place your adhesive decoration.
Measure correctly the distances of each end of the sticker from the floor or ceiling (depending on which one you think is straighter.)
Do not skimp on time, be sure! It's basic to put the vinyl straight!
Yes now! Tape twice over the top all vinyl from tip to tip. The two meters of vinyl. From left to right, for example. But, yes, everything! Encintas the first and second mount 40% of the tape on the first. Then attach the sides with vertical tapes, in the same way. (So ​​make sure that nothing will move anything)
And now be alert. If for example the adhesive measures 2 meters, we will divide it into 4 or 5 sections of 40/50 cms each and we will cut the papers to create smaller pieces that facilitate us to manipulate it. But Ojo! You can not cut the vinyl. Cut the papers always by the free surface of the stickers. It is the same as the cut is not straight. If you make curves to avoid cutting vinyl Nothing is wrong! So do the sector, and it works believe me! The important thing is that nothing moves the tape of bodybuilder. If you do, stick more tape before you continue so it does not happen to you anymore, okay? And confirm again measurements and position.
Gallery
Vinyl Decal menu planner for the fridge
Source: pinterest.com
My Life in Polish: SinfulColors Having A Blast Review …
Source: mylifeinpolish.blogspot.com
31 Days To A Less Messy Nest Day 6:: Make A Gallery Wall
Source: thenester.com
DIY Gifts for Dad
Source: blog.heattransferwarehouse.com
2″ PVC Reinforcement Facing Black : Manart-Hirsch
Source: manart-hirsch.com
Salon Art: Fantastic Salon Wall Vinyl Ideas
Source: www.slideshare.net
90 best images about How to
Source: www.pinterest.com
The One Thing That Still Holds True: Speed Metal Punx
Source: recordnerdyo.blogspot.com
Le French Connection – Bundle Monster
Source: bundlemonster.com
37 best images about Wallpaper on Pinterest
Source: www.pinterest.com
DIY #1 : Pink and Yellow Dotticure for Short Nails – LP …
Source: lpnailedit.wordpress.com
The old Dzire is back, named 'DZire Tour'! – Page 2
Source: www.team-bhp.com
The old Dzire is back, named 'DZire Tour'! – Page 2
Source: www.team-bhp.com
Best 25+ Christmas manicure ideas on Pinterest
Source: www.pinterest.com
Lacquerissima: Picture Polish Blog/Insta Fest 2014!
Source: lacquerissima.blogspot.com
NEPENTHES NEW YORK, 「HELL'S KITCHEN MUSIC SOCIETY」Deadly …
Source: nepenthesny.tumblr.com
84 best Pool Shapes images on Pinterest
Source: www.pinterest.com
Discraft 2014 Am Worlds Limited Edition ColorShift Elite Z …
Source: www.gottagogottathrow.com
58 Citation Series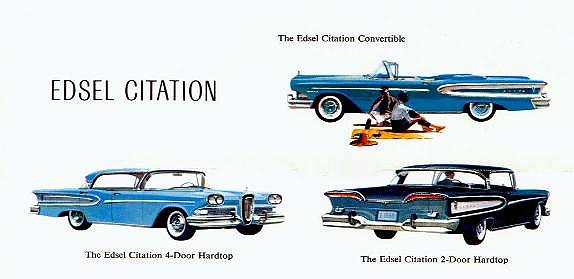 Source: edsel.net
Negative Space Wedding Look by Nails_By_Dianna (
Source: preen.me